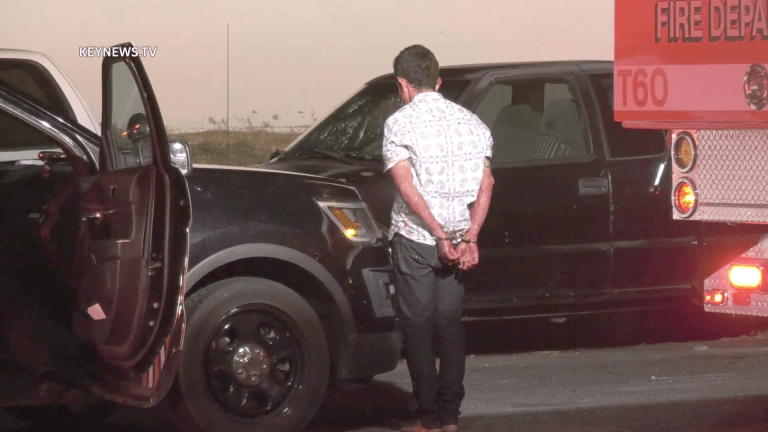 Senior Man Fatally Stabbed in a North Hollywood Apartment Complex  (GRAPHIC)
A senior man was fatally wounded in an apartment complex stabbing on Clybourn Avenue early Monday morning.
WARNING: Video is classified as Graphic Content
North Hollywood: At approximately 1:30 a.m. Monday, June 28, 2021, Los Angeles Police Department North Hollywood Division officers responded to the 6100 block of Clybourn Avenue for a man with a knife. Upon arrival, they located one male holding a knife with blood on his body. The man surrender to LAPD with no further incident. LAPD located a senior male with multiple stab wounds. The Los Angeles Fire Department responded to transport the seriously injured victim to a local hospital. The suspect was examined by LAFD but denied any medical attention and was taken into custody by LAPD. The victim later succumbed to the wounds.
Andrew Gonzalez Photojournalist, Key News Network