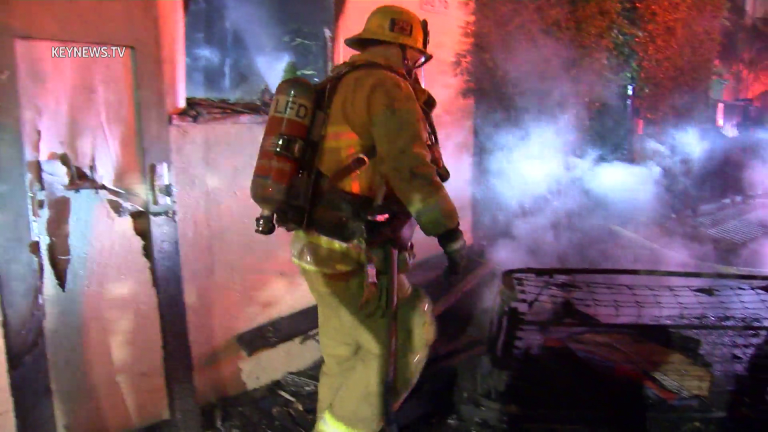 Senior Resident Safe After Fire Spreads Through Bungalows in Hollywood
Several bungalows on W. Camerford Avenue were affected by the fire early Wednesday morning.
Hollywood: Los Angeles Fire Department responded to a structure fire at 12:25 a.m. Wednesday, Feb. 3, 2021, on the 5800 block of W. Camerford Avenue. When crews arrived, fire was showing in a one-story row of bungalows. There were reports of a senior female in her 90s living in one of the bungalows. Thankfully, she was located at the scene and was unharmed. LAFD reported that 29 firefighters extinguished the flames in 20 minutes that affected several bungalows. Red Cross was contacted to assist with displacement. There were no reported injuries. Cause of fire is under investigation.
​
Zak Holman, Senior Photojournalist