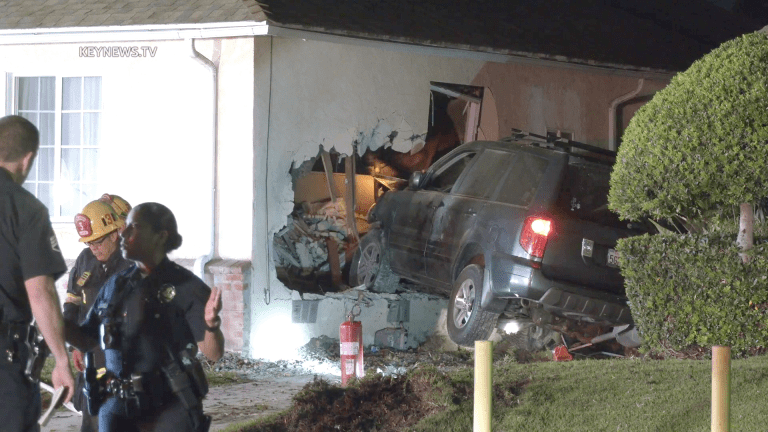 Senior Woman Killed by Pursued Vehicle Crashing Through Bedroom Wall
A senior woman died at the scene and a senior man was injured after a vehicle lost control during a police pursuit, crashing through a bedroom wall of a home in Baldwin Hills.
Los Angeles: Around 1:20 a.m. Saturday, June 26, 2021, Los Angeles Police Department officers were in pursuit when the suspect vehicle lost control and crashed into a house at a T-intersection on the 3900 block of Buckingham Road in the Baldwin Hills neighborhood. Two seniors, a woman and man, were sleeping when the vehicle plowed through the bedroom wall striking them both. 
According to LAPD, responding officers immediately began life-saving measures on both victims. The 86-year-old female victim passed away at the scene, and the 93-year-old male victim and the suspect were transported to the hospital by Los Angeles Fire Department.
The pursuit started when the vehicle fled after colliding with an LAPD vehicle on patrol, according to LAPD. Two officers were evaluated at the scene but declined transport to a hospital.
The suspect, a 26-year-old man, was DUI and booked for Gross Vehicular Manslaughter, according to LAPD.
Keith Johnson Photojournalist, Key News Network