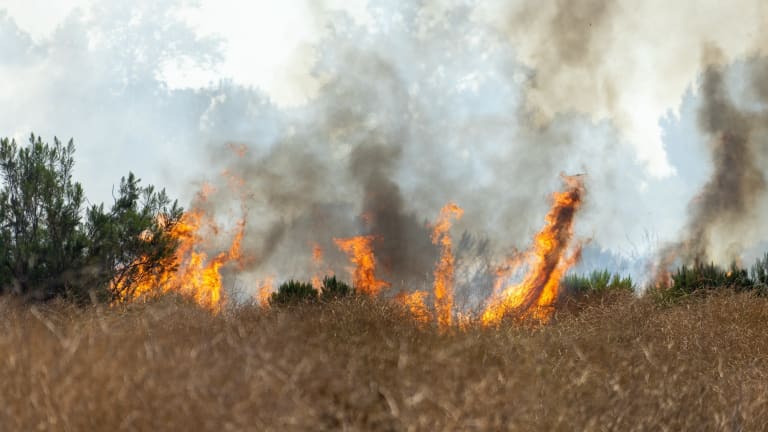 Sepulveda Basin Brush Fire Burns 70 Acres
Brush fire contained that burned near a model-plane air field in Sepulveda Basin.
Los Angeles: The Los Angeles Fire Department battled a brush fire Saturday afternoon in the Sepulveda Basin. At around 3:06 p.m., firefighters responded to the scene of the fire in the 5600 block of North Woodley Avenue in Van Nuys near a model-plane air field. The fire was at approximately an acre when reported, and according to LAFD, firefighters contained the fire at around 70 acres after one hour and 19 minutes.
No structures were threatened, and crews remained on scene according to LAFD, "to improve the perimeter and extinguish hot spots within the burn footprint." No injuries were reported.
​
Andrew Loera photos, Key News Network