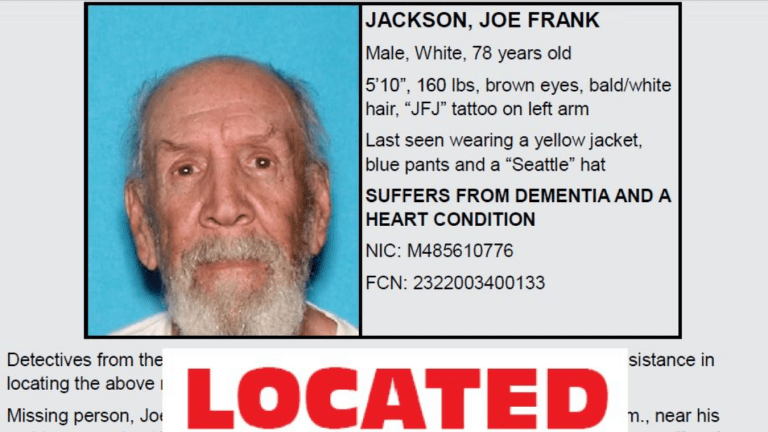 Sheriff's Department are Seeking Public's Help in Locating Critical Missing Male
Missing person Joe Frank Jackson was last seen February 3, 2020.
Los Angeles County: The Los Angeles County Sheriff's Department is seeking assistance in locating missing person Joe Jackson. Information from the LASD website states that Mr. Jackson was last seen on February 3, 2020, at around 8:30 a.m. at his residence on the 42500 block of 65th St West in Lancaster.
Mr. Jackson is described as a 78-year-old White Male, 5 feet 10 inches tall, 160 pounds, bald/white hair, brown eyes, beard and a tattoo on his left arm "JFJ." He suffers from a heart condition and dementia, and his family members are very concerned.
If you have any information, please contact the Sheriff's Homicide Bureau, Missing Person's Detail at (323) 890-5500.
To report information anonymously, you may call "Crime Stoppers" at (800) 222-TIPS (8477), or on the website linked below.
​
​
​