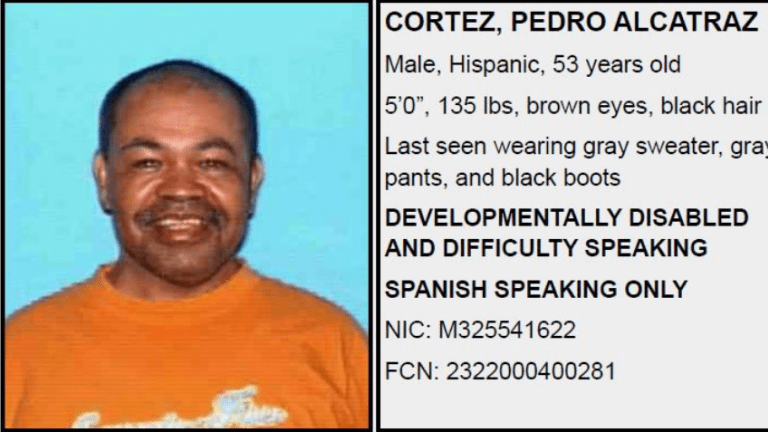 Sheriff's Department is Seeking Public's Help in Locating Missing Lynwood Man
Pedro Cortez was last seen in the City of Lynwood, CA.
Los Angeles: The Los Angeles Sheriff's Department's Missing Persons Unit detectives are seeking the public's help in locating Pedro Cortez, who was last seen in the 10000 block of Atlantic Avenue in the City of Lynwood on December, 30, 2019.
Pedro is a male Hispanic, 53-years-old, and was last seen wearing a gray sweater, gray pants, and black boots.
Pedro is Spanish speaking only, and it is noted he has a developmental disability and difficulty speaking.
Anyone with information that may be helpful in locating Pedro, are urged to contact the Los Angeles County Sheriff's Department Missing Person's Unit, Detective T. Abraham, at (323) 890-5500.
​​
​
​