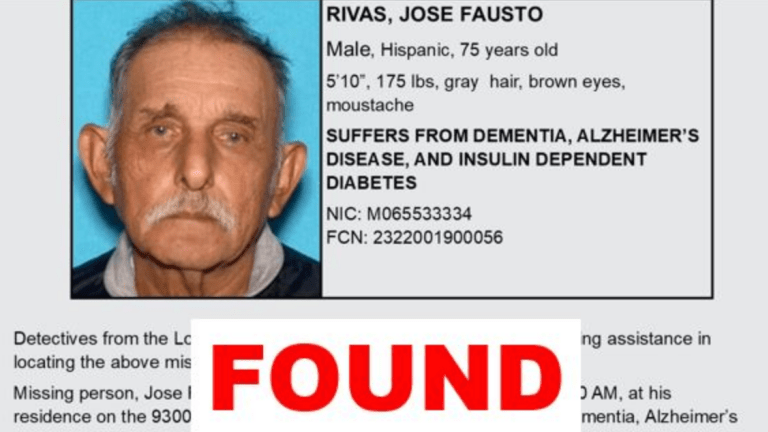 Sheriff's Department Seeking Public's Help in Locating At-Risk Missing Person
Missing Person Jose Fausto Rivas has been missing since Sunday, January 19, 2020.
Los Angeles: The detectives of the Missing Persons Unit of the Los Angeles County Sheriff's Department are seeking the public's help locating Jose Fausto Rivas. According to information from LASD, Mr. Rivas was last seen at his residence on Sunday, January 19, 2020, at 1:00 a.m., on the 9300 block of Cedar Street in Bellflower.
Mr. Rivas is 5 feet 10 inches tall, 175 pounds, with gray hair, brown eyes and a mustache. He suffers from dementia, Alzheimer's disease, and has insulin dependent diabetes. His loved ones have not seen him or heard from him. They are very concerned and are asking for the public's help.
Anyone with information regarding the location of Mr. Rivas is encouraged to call the Missing Persons Unit at (323) 890-5500. To provide information anonymously, you may call "Crime Stoppers" at (800) 222- TIPS (8477), download the mobile APP "P3 Tips" to your mobile phone, or by using the website. http://lacrimestoppers.org
​
​
​