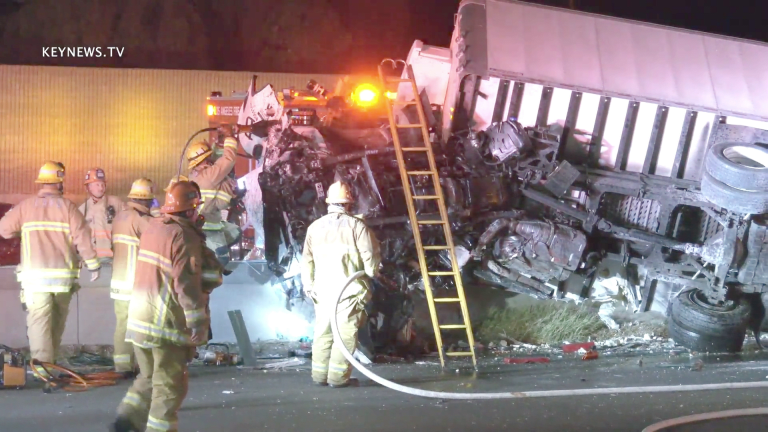 Sherman Oaks 101 Freeway Fatality Traffic Collision (GRAPHIC)
One dead, six injured in 101 Freeway collision at Van Nuys early Saturday morning.
WARNING: Video is classified as Graphic Content
Sherman Oaks: Around 12:10 a.m. Saturday, Apr. 24, 2021, California Highway Patrol and Los Angeles Fire Department responded to a traffic collision on the 101 Freeway at Van Nuys that left six people injured with one dead. LAFD requested a physical rescue assignment for two people trapped - one in a car and one in a truck. One person that was determined dead at the scene was in the big rig. CHP is investigating.
​
Keith Johnson Photojournalist, Key News Network