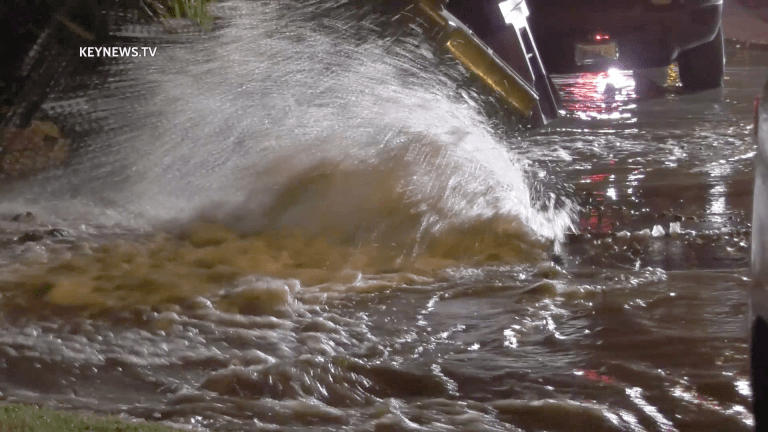 Sherman Oaks Water Main Break Floods Otsego Street
A water main break flooded Otsego Street early Thursday morning.
Sherman Oaks: At approximately 2:27 a.m. Thursday, June 10, 2021, the Los Angeles Fire Department responded to flooding on the 15200 block of Otsego Street. Upon arrival, LAFD located a water main that had erupted and requested the Department of Water and Power to the location. Water was  turned off for an unknown duration of time for repairs. Scene cleared at 3:25 a.m.
Andrew Gonzalez Photojournalist, Key News Network