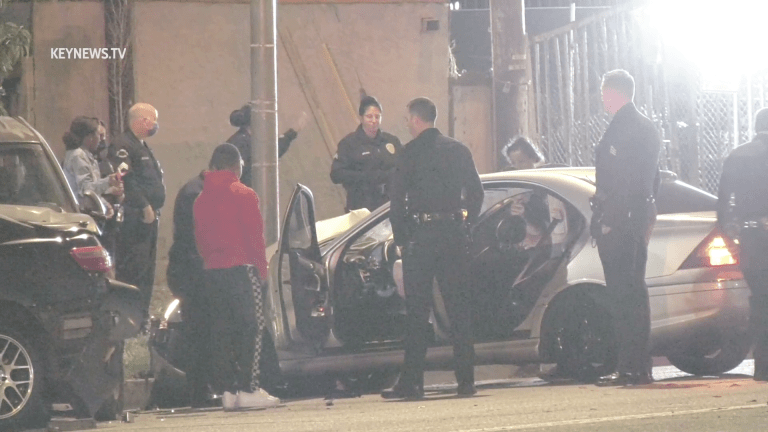 Shooting in Chesterfield Square Causes Crash
Police say shooter still at large after shooting caused vehicle collision at Western and Gage.
Los Angeles: At approximately 1:28 a.m. Monday, Mar. 22, 2021, the Los Angeles Police Department responded to Gage and Western in the city of Chesterfield Square for reports of a shooting. Upon arrival, they located a silver sedan crashed into park cars. LAPD stated there are no victims at this time and the shooter is still at large. Gage and Western were closed during the shooting investigation. Chesterfield Square is a small neighborhood in Los Angeles located within the South Los Angeles region.
​
Jack Reynolds Photojournalist, Key News Network