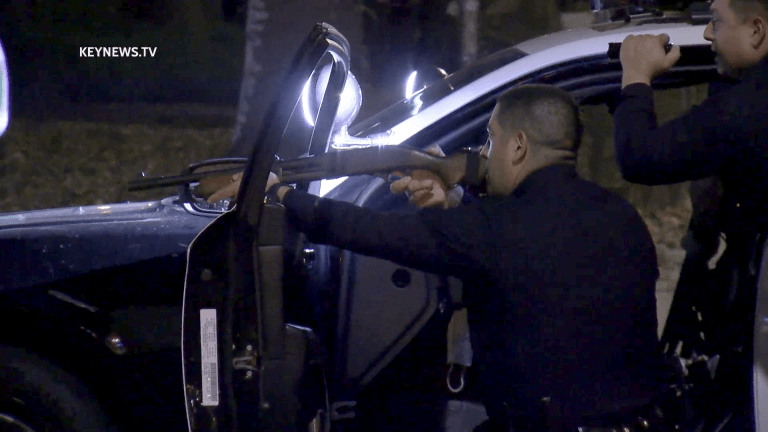 Officer-Involved Shooting Occurs During Standoff with Armed Suspect at Encampment in Downtown Los Angeles
An officer-involved shooting occurred with an armed suspect who had a hostage during a standoff with police at an encampment in Downtown Los Angeles late Wednesday night.
Los Angeles: A shooting suspect was hospitalized and taken into custody after a standoff with police that involved an officer-involved shooting at an encampment in Downtown Los Angeles Wednesday night. 
Los Angeles Police Department Central Division officers initially responded to a radio call of a woman with a gun in the area of Arcadia and Spring Streets at approximately 10:45 p.m. Wednesday, Oct. 6, 2021, according to LAPD. As officers arrived in the area, they heard gunshots, LAPD said in a statement. The officers put out a help call and began to establish a perimeter as additional resources arrived, LAPD said. SWAT was immediately requested to the location where there is a homeless encampment with several tents. Three people were observed running from the tents near the shooter.
Around 11:40 p.m., the suspect, a female Hispanic in her 30's, came out of a tent. She was armed with a handgun and had a female hostage, according to LAPD. At that time, there was an officer-involved shooting, said LAPD. The suspect was struck by gunfire and taken to a local hospital for medical treatment. According to LAPD, the hostage was not harmed, and no officers were injured. LAPD said the suspect's gun is at the scene and will be recovered and booked as evidence by Force Investigation Division detectives. 
LAPD said that at this time, detectives are not sure who the suspect was shooting at when they arrived. Hopefully, interviews and evidence will help to clarify, LAPD said. The suspect and hostage are both homeless, according to LAPD.