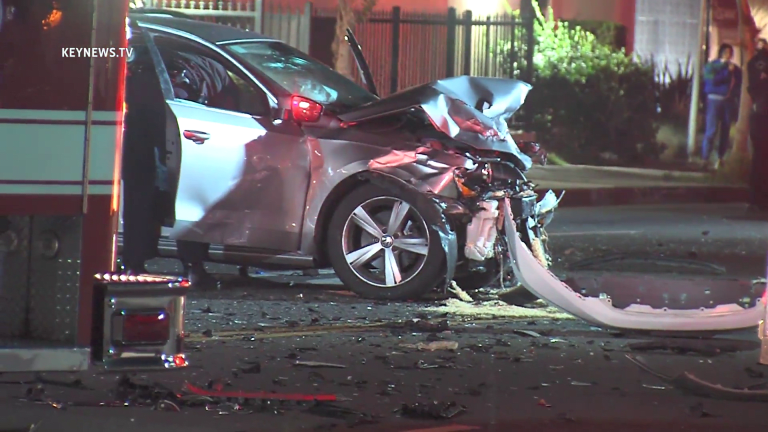 Shooting Suspect in Custody After Two-Vehicle Collision, Weapon Recovered
Weapon recovered at collision location involving a shooting suspect and another vehicle on Victory Boulevard.
Van Nuys: The Los Angeles Police Department Van Nuys Division responded to a shooting call at 10:35 p.m. Friday, Feb. 5, 2021, on the 14000 block of Victory Boulevard. When LAPD officers arrived, the suspect fled the scene with a female passenger in a silver Volkswagon Passat traveling westbound on Victory Boulevard when it collided with another vehicle with two occupants just east of Sepulveda Boulevard on the 15000 block of Victory. The suspect was taken into custody by LAPD, and the female passenger in the suspect's vehicle was transported by the Los Angeles Fire Department with unknown injuries to a local hospital. A female victim from the other vehicle was also transported with unknown injuries, and male victim was treated at the scene and released. Witnesses at the incident directed the officers to where they claim they saw the suspect toss the gun. LAPD recovered a firearm near what appeared to be an electrical box cover.
​
Andrew Gonzalez Photojournalist, Key News Network
​
​