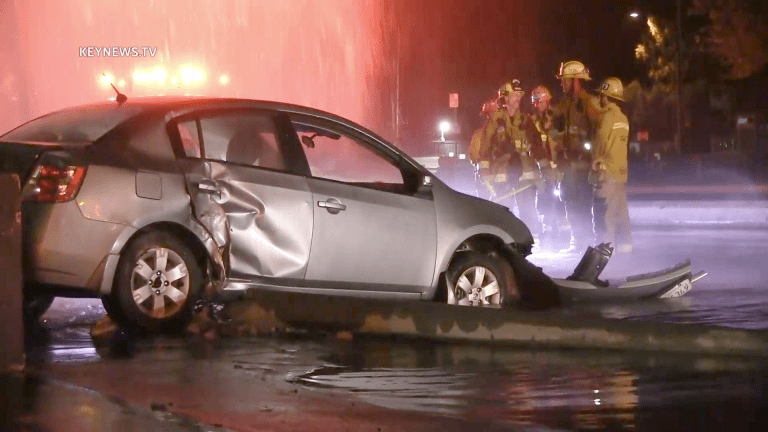 Single Vehicle Crash Damages Pole, Hydrant and Block Wall Before Coming to a Stop
A single vehicle crashed into a light pole, hydrant, and cinder block wall of a business in Santa Clarita early Sunday morning.
Santa Clarita: Around 1:01 a.m. Sunday, July 25, 2021, Los Angeles County firefighters and Sheriff's deputies were dispatched to the intersection of Drayton Street and Railroad Avenue regarding a Nissan sedan that crashed into a light pole and water hydrant. The sedan came to rest after damaging a cinder block wall of a business. 
The driver was given a sobriety test at the scene, but it is unknown if she was under the influence. Firefighters had a difficult time turning off the water shutoff valve to the hydrant. Sheriff's deputies remained on the scene investigating the incident.