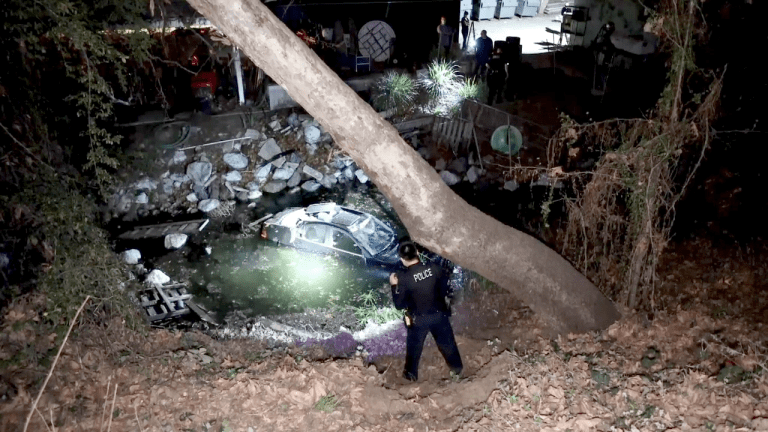 Single Vehicle Lands in Chevy Chase Country Club Pond
Driver self extricates after crashing into small pond in the Chevy Chase Country Club in Glendale.
Glendale: At 8:45 p.m. Thursday, Feb. 25, Glendale Fire and Police responded to a single vehicle that went off Chevy Chase Drive near Linda Vista Road and into a small pond in the Chevy Chase Country Club. The driver was able to self extricate, and no one was transported to the hospital.
Greg Arata, who lives next door to the incident, said he heard what sounded like a car careening out of control - it was "a very long sustained braking." Greg feels the Linda Vista / Chevy Chase intersection is "as dangerous as they come" and residents are trying to find ways to slow the speeding cars down. There was another accident two weeks ago at this same location, according to Greg, but he didn't know the details. Glendale Police were at the scene investigating.
​
Andrew Gonzalez Photojournalist, Key News Network