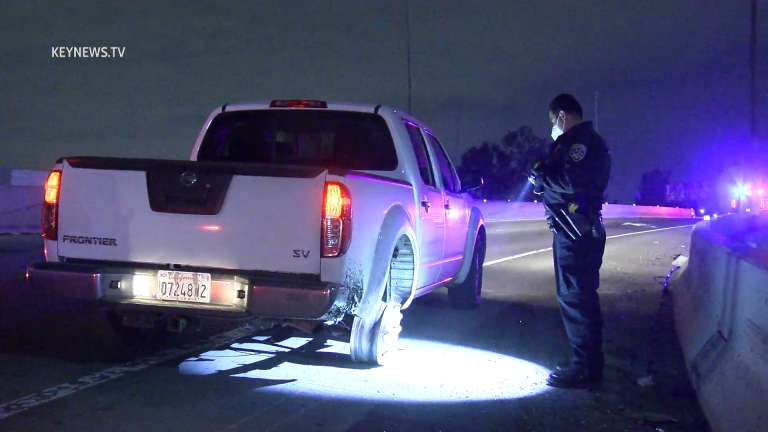 Slow Speed Vehicle Pursuit Terminates in Boyle Heights
A suspect is in custody after a slow speed pursuit on the I-10 Freeway early Tuesday morning.
Boyle Heights: A slow speed vehicle pursuit ended at approximately 3:05 a.m. Tuesday, Feb.2, 2021, with the arrest of the male driver. The driver led CHP officers on a slow speed pursuit on the I-10 Freeway into Boyle Heights where the suspect was unable to drive up a transition road. The suspect, a male in his late 30s, was first contacted by a COZEEP (Construction Zone Enhanced Enforcement) CHP officer working a closure. Officers attempted to make contact, but the driver fled. Multiple spike strips were used on the suspect vehicle resulting in one missing rear right tire, and a flat front left tire. The suspect was transitioning from the I-10 Freeway to the I-5 Northbound when his vehicle was unable to get up the hill. The suspect then fled from the vehicle on foot and was quickly apprehended.
​
Zak Holman, Senior Photojournalist