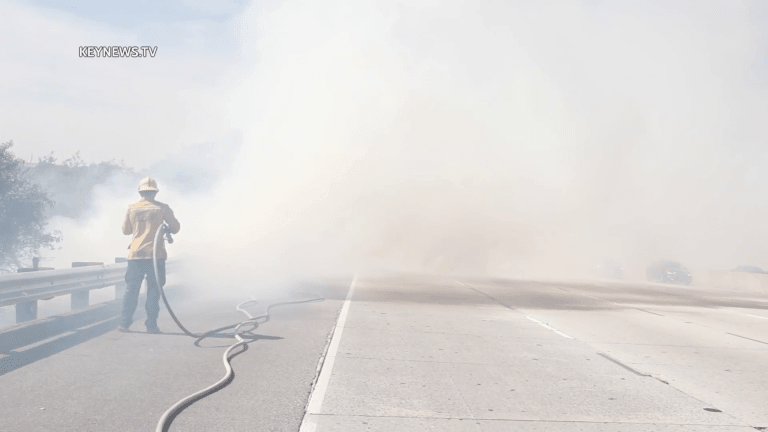 Small Brush Fire Erupts Near the 14 Freeway
Firefighters quickly contained a brush fire that burned near the 14 Freeway Tuesday afternoon.
Santa Clarita: On Tuesday, Apr. 20, 2021, around 3:22 p.m. a brush fire was reported burning next to the Southbound 14 Freeway at Newhall Avenue. By 3:45 p.m., a majority of the fire had been contained, with LA County firefighters "mopping up" the remaining hot spots, according to officers with the California Highway Patrol (CHP). The size of the fire was about a quarter-acre. The #4 and #5 lanes of the Southbound 14 Freeway were blocked for fire vehicles, according to CHP logs.
​
Oscar Sol Photojournalist, Key News Network