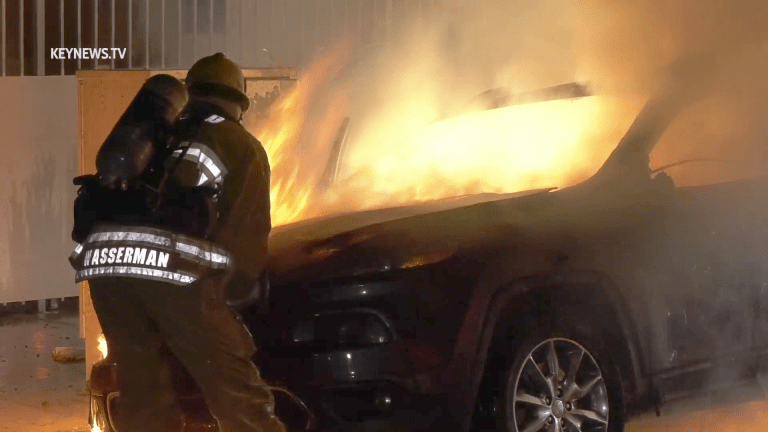 South-Central LA Vehicle Fire
Firefighters extinguished the flames of a fully engulfed vehicle on West 31st Street late Thursday night.
Los Angeles: Around 11:51 p.m. Thursday, Apr. 1, 2021, Los Angeles Fire Department Central responded to a vehicle fire on the 200 block of West 31st Street in South-Central. When firefighters arrived at the scene, the vehicle was fully involved in flames. After a short amount of time, the flames were extinguished. There are no further details on this incident at this time.
​
Jack Reynolds Photojournalist, Key News Network