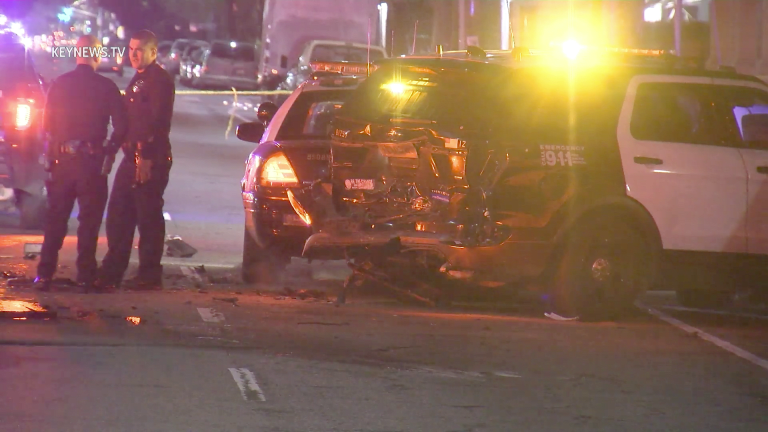 South Los Angeles LAPD Involved Suspected DUI Crash
LAPD patrol vehicle was impacted by a sedan operated by a possible DUI driver on Figueroa early Friday.
Los Angeles: At approximately 3:28 a.m. Friday, Mar. 12, 2021, a possible DUI driver crashed into an LAPD 77th Division patrol unit on Figueroa near 77th Street. Officers had stopped facing southbound on Figueroa for an unknown reason, when a compact sedan operated by the possibly impaired motorist impacted the rear of their patrol vehicle. It is unknown if the officers were in the vehicle at the time of the collision. The driver of the silver sedan was transported to a local area hospital by LAFD. LAPD Traffic units are handling the investigation along with LAPD 77th units who were at the scene. Alcohol is a possible factor in the collision.
​
Zak Holman Senior Photojournalist, Key News Network