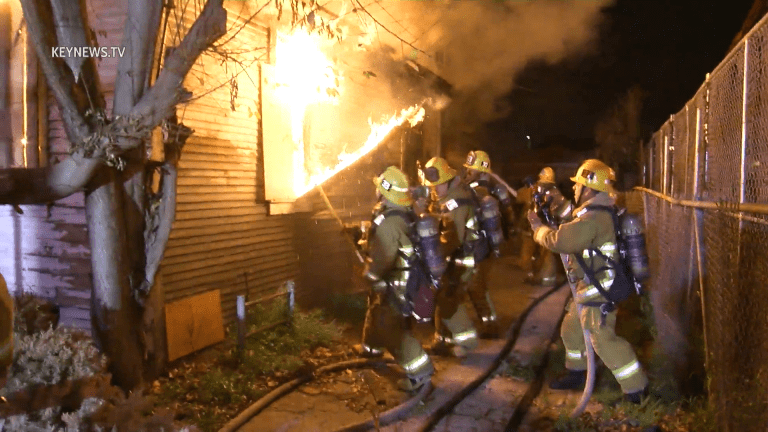 South Park Vacant Home Burns for Second Time
LAFD extinguished fire in a vacant home that was the site of a previous fire on E.53rd Street.
South Park: The Los Angeles Fire Department responded to a structure fire at 3:49 a.m. Feb. 9, on the 200 block of E. 53rd Street. When crews arrived, heavy fire was showing in the vacant one-story home. According to LAFD, it took 37 firefighters 21 minutes in largely defensive operations to extinguish the heavy fire that was the site of a previous fire. Firefighters continued to search the heavily damaged structure, and overhaul debris. No injuries were reported.
​
Zak Holman Senior Photojournalist, Key News Network