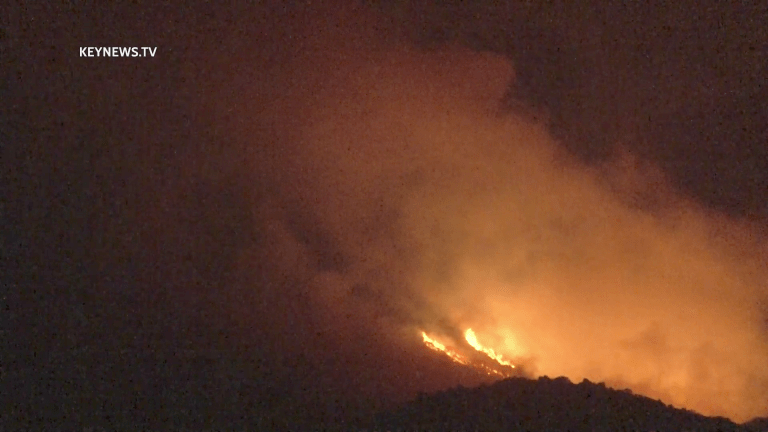 Southern Fire Burns in San Diego
Firefighters battled over 5,000 acre blaze in high winds and dry weather that erupted on Saturday, 25% containment Sunday.
San Diego: At approximately 4:06 p.m. Saturday, May 1, 2021, California Highway Patrol received reports of a vegetation fire on the 14000 block of Great Southern Overland in San Diego county. The fire rapidly spread due to strong winds and dry weather. Last update on Saturday was in excess of 1200 acres with multiple homes lost and over 500 evacuated. County Road S-2 was closed to all traffic hampering firefighting efforts for several hours due to low hanging live power lines. Around 500 residents were evacuated from the Butterfield Ranch campground, according to Cal Fire/San Diego Fire.
Firefighters battled 40 - 60 mph winds Saturday night as they worked on containment lines. At 2:35 p.m. Sunday, Cal Fire/San Diego Fire updated on Twitter the fire was at 5,184 acres and 25% contained. Firefighters continue to improve containment lines.
San Diego Humane Society's Emergency Response Team worked with San Diego County's Department of Animal Services with animal evacuations. American Red Cross Southern California Region provided emergency lodging, meals and more for evacuees. 
Eric Lentz Photojournalist, Key News Network