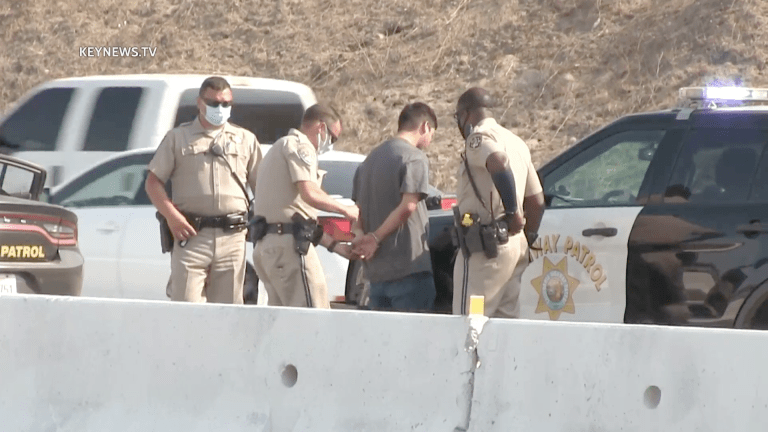 Speeding Driver Arrested for Suspected DUI After Freeway Crash
A driver was taken into custody after speeding then crashing on I-5 at Hasley Canyon Saturday morning.
Hasley Canyon: California Highway Patrol and paramedics were at the scene of a collision involving a black BMW that crashed into the center divider on the North I-5 Freeway at Hasley Canyon, Saturday, Aug. 14. 
According to CHP, a witness said the driver was driving in and out of traffic lanes at high speeds. The driver of the BMW tried passing a vehicle on the right when contact with a big rig occurred causing loss of control. The BMW then rolled over and landed on its tires. The driver of the BMW was placed in handcuffs after sobriety tests were conducted by CHP at the scene of the crash.