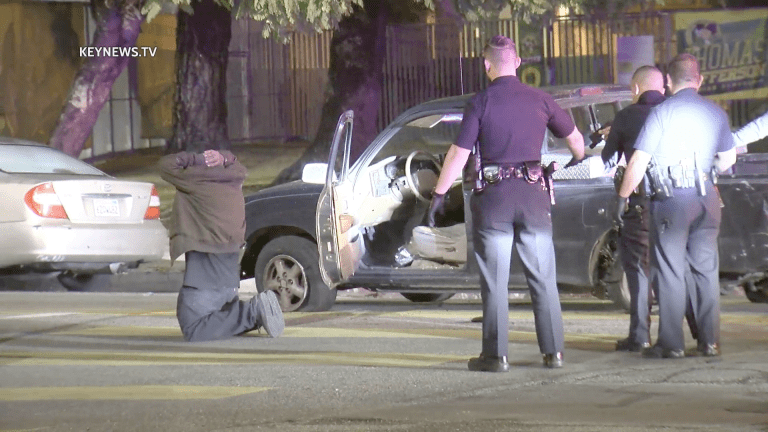 Spike Strip Ends Hour-Long Police Pursuit of Stolen Vehicle
LAPD Newton Division officers successfully deployed a spike strip ending pursuit of a stolen vehicle early Tuesday morning.
Los Angeles: A pursuit started Tuesday morning at approximately 1:30 a.m. when LAPD Newton Division officers began pursuing a reported stolen dark colored pickup truck. The suspect fled from officers at a high rate of speed to the 710 Long Beach Freeway and the 105 Freeway, then back to Hooper Avenue and East 41st Street in the Central-Alameda neighborhood of the city of Los Angeles after hour-long pursuit. LAPD officers successfully deployed a spike strip, disabling the suspect's vehicle ending the pursuit. The suspect was taken into custody at the termination location.