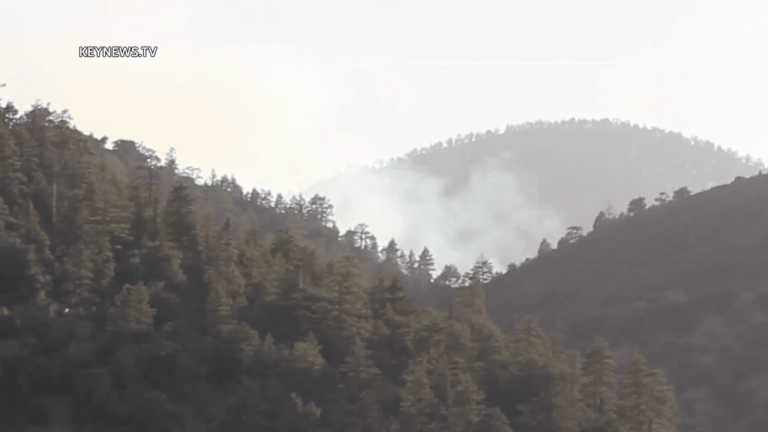 Springs Fire Scorched Acres in Angeles National Forest
Gusty winds fueled burning brush fire in Angeles National Forest Monday evening.
Angeles National Forest: Firefighters were quick to respond to a brush fire that, according to the Angeles National Forest, was first reported at 4:17 p.m. Monday, Apr. 5, 2021, in the vicinity of Big Pines Highway and Big Rock Creek Road. Multiple fire departments that included Los Angeles County Fire, Cal Fire and ANF firefighters, fought the blaze in medium to thick brush backed by 20-30 mph wind gusts. Helicopters and small aircraft were at the scene as well as tankers for what was named the "Springs Fire." At around 6 p.m., the fire was around 50 acres at Paradise Springs and south of Big Pines Highway, according to ANF. At approximately 8 p.m., ANF updated on Twitter that the fire was holding with retardant lines at approximately 60 acres.
The strong air attack along with reduced winds greatly helped to limit the fire's spread. ANF reported that multiple fire engines and hand crews were at the scene.
​
Oscar Sol Photojournalist, Key News Network
​