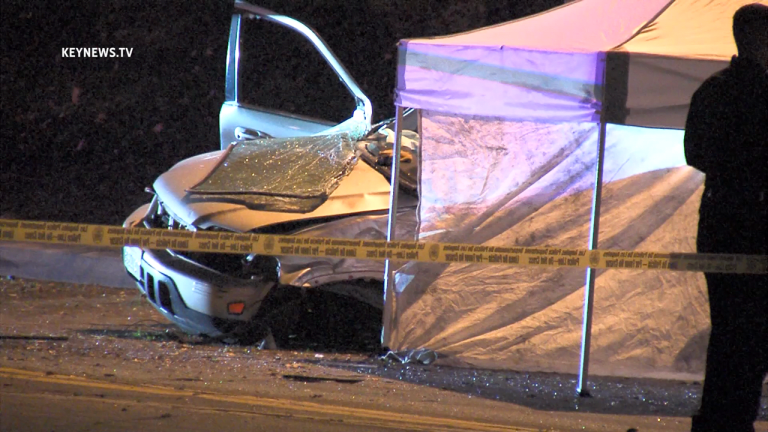 Stolen Vehicle Pursuit Ends in Crash with Driver Fatality
Stolen vehicle pursuit that started in city of L.A. ends in fatal crash in Monterey Park.
Monterey Park: LAPD Hollenbeck Division was in pursuit of a stolen vehicle that started early in the morning, Wednesday, Feb.10, in the city of Los Angeles and ended in a collision near the CHP East Los Angeles area office in Monterey Park. Los Angeles County Fire Department responded to the incident.
Commanding Officer Gerald Woodyard, Traffic Group - LAPD, spoke with Key News at the scene of the incident. He said during the course of the pursuit, the driver lost control of the vehicle and ended up in a traffic collision. At the end of the collision, the driver passed away from his injuries. There was a female passenger in the vehicle who was transported to the hospital with unknown injuries said Commander Woodyard. LAPD is investigating.
​
Andrew Gonzalez Photojournalist, Key News Network
​
​