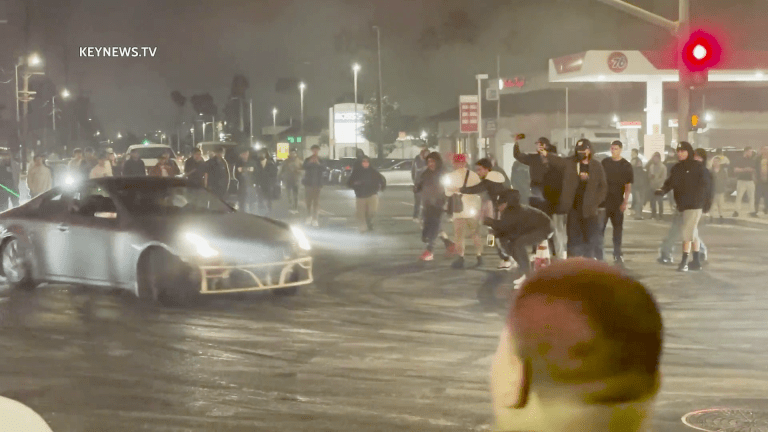 Street Racers Take Over Intersections in San Fernando Valley on Memorial Day Weekend
Multiple locations were taken over by street racers performing donuts and lighting fireworks in the San Fernando Valley Sunday night.
Granada Hills: Overnight Sunday, May 30, 2021, street racers gathered in the streets of the San Fernando Valley at multiple locations to perform donuts and light fireworks. Los Angeles Police Department officers had to break up the crowds multiple times.
Keith Johnson Photojournalist, Key News Network