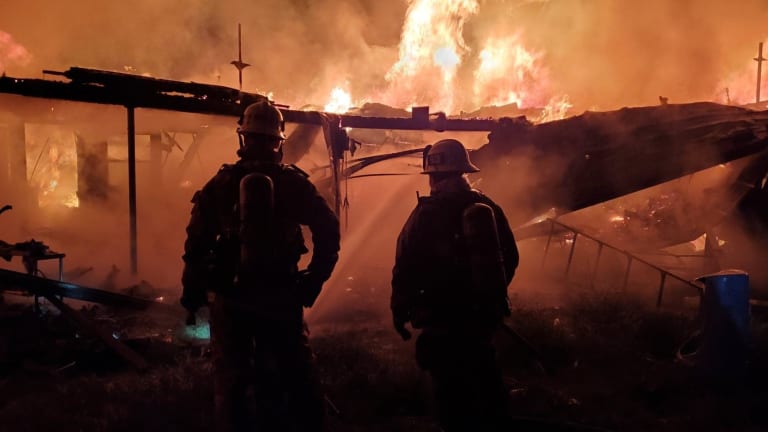 Studio City House Fire
A home burned in the hills of Studio City this morning. Pack rat conditions, and water supply issues caused challenges.
Studio City, CA: Los Angeles City Fire responded to a reported structure fire on the 3700 block of Eureka Drive this morning at 3:40 a.m. Units arrived at the location and began fire attack on a single story single family dwelling. Upon arrival, firefighters had issues with local water supplies at hydrants to fight the flames. There were also issues with gaining access to the inside and rear of the structure due to "hoarding / pack-rat conditions".
The elderly male and female occupants of the residence were able to self-evacuate before firefighters arrived. The cause of the fire is unknown at this time. Witnesses at scene stated the homeowner was possibly helping to shelter homeless individuals at the location. LAFD requested arson to respond to the location to investigate the cause of the fire. Knockdown was achieved at 4:58 a.m. after a little over an hour.
Photos: Tayler England