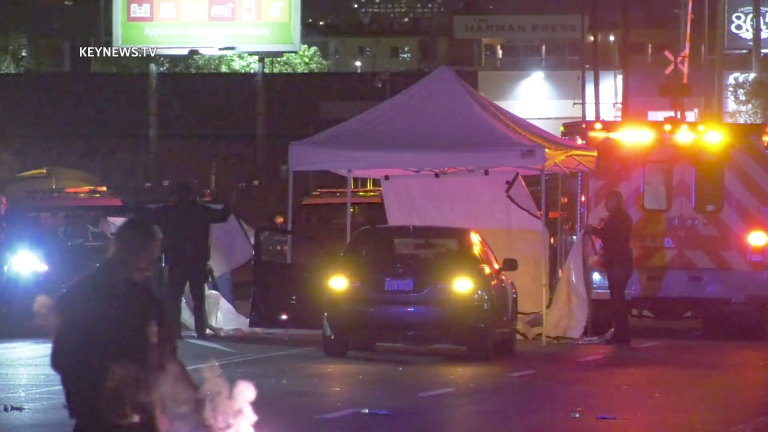 Sun Valley Fatal Auto vs Pedestrian
A female was struck and killed by a vehicle on Vineland Avenue early Wednesday morning.
Sun Valley: Around 3:32 a.m. Wednesday, June 9, 2021, Los Angeles Police Department and Los Angeles Fire Department responded to a traffic collision reported on the 7100 block of Vineland Avenue. Upon arrival, they located a female that had been struck by a vehicle that remained on the scene. LAFD gave aid to the female but she was declared deceased at scene. Vineland Avenue was closed in both directions from Vanowen Street and Vineland Avenue to Sherman Way and Vineland.
Andrew Gonzalez Photojournalist, Key News Network