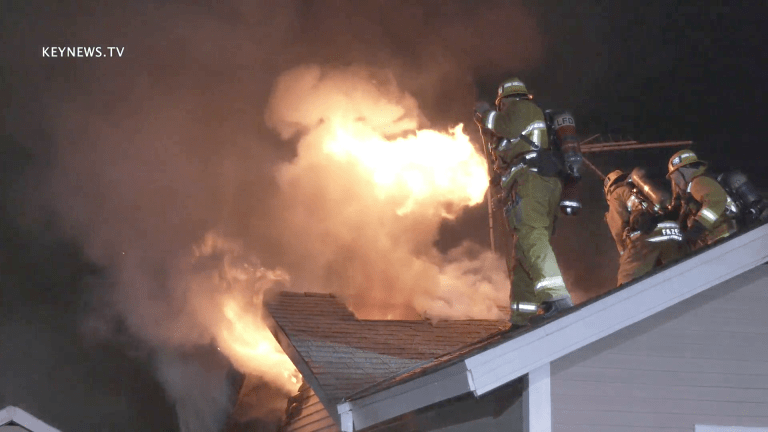 Sun Valley Single-Family Home Fire
Firefighters battled smoke and flames in a single-family home on Cantara Street Sunday night.
Sun Valley: On Sunday, Mar. 14, at 8:47 p.m., the Los Angeles Fire Department responded to a fire on the 11100 block of W. Cantara Street. Crews arrived to a one-story single-family dwelling with heavy smoke showing (also from the attic), according to LAFD. Firefighters were engaged in offensive mode to fight the flames that also exposed the detached garage to fire.
Knockdown was achieved a little after 9:00 p.m. by 31 firefighters, with no reported injuries. There was some fire extension into the attic. Cause of the fire and amount of damage will be determined. No further details.
​
Keith Johnson Photojournalist, Key News Network