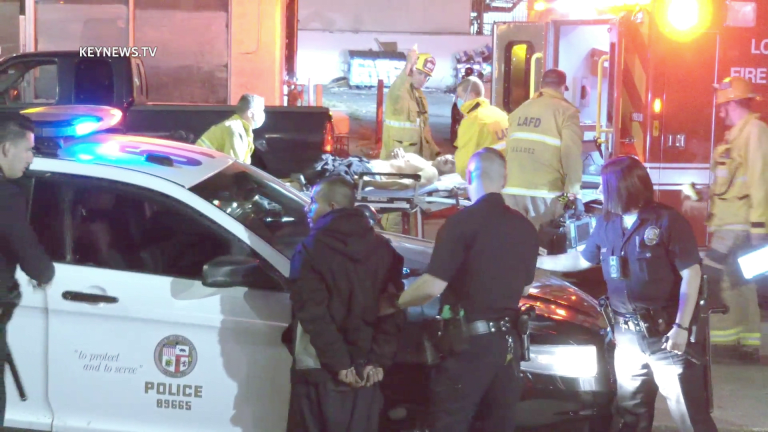 Shooting Leaves 1 Wounded Lying in a Panorama City Street (GRAPHIC)
One person was handcuffed at the scene of a shooting that left one wounded lying in the street at Roscoe and Ventura Canyon early Wednesday morning.
WARNING: Video is classified as Graphic Content
Panorama City: Around 2:50 a.m. Wednesday, July 7, 2021, Los Angeles Police Department officers responded to a shooting call with one victim down at Roscoe Boulevard and Ventura Canyon Avenue. One person suffered gunshot wounds to the abdomen, and one person was handcuffed at the scene. Even though the call initially stated there were four male Hispanics with blue bandanas shooting at each other, police confirmed there was no evidence of four people shooting at each other.
No arrests have been made, according to LAPD, and the wounded victim was transported to a hospital for his injuries. A crime report for assault with a deadly weapon (ADW) has been completed for this incident.
Keith Johnson Photojournalist, Key News Network