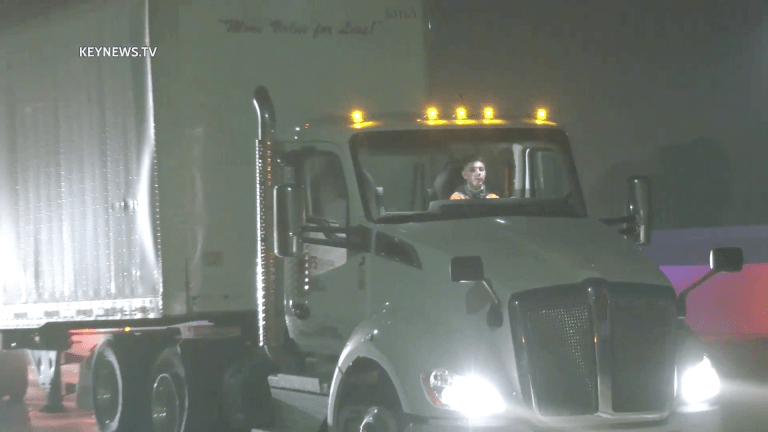 Suspect in Custody After Hours Long Big Rig Pursuit and Standoff
A suspect driving a stolen big rig led authorities on hours long pursuit that ended in a standoff and suspect in custody.
Santa Ana: A nearly 13-hour ordeal finally came to an end Thursday morning when a suspect was captured following a dangerous pursuit with a stolen big rig that wound its way across the Southland, before culminating in a standoff on a major Santa Ana freeway.
The big rig was reported stolen by the driver around 8:14 p.m. Wednesday, Nov. 3, from a food service lot at Fifth and Indiana Streets in East Los Angeles, according to California Highway Patrol. Spike strips were used by CHP to slow the big rig, but the suspect did not stop. Around 4:00 a.m. Thursday, Nov. 4, the big rig came to a stop on the Southbound 55 Freeway at MacArthur Boulevard. The suspect refused to exit the vehicle prompting a 4 1/2 hour standoff that closed the freeway. The suspect was taken into custody around 8:30 a.m. without incident after hours of negotiations, according to authorities.
City News Service contributed to this story.