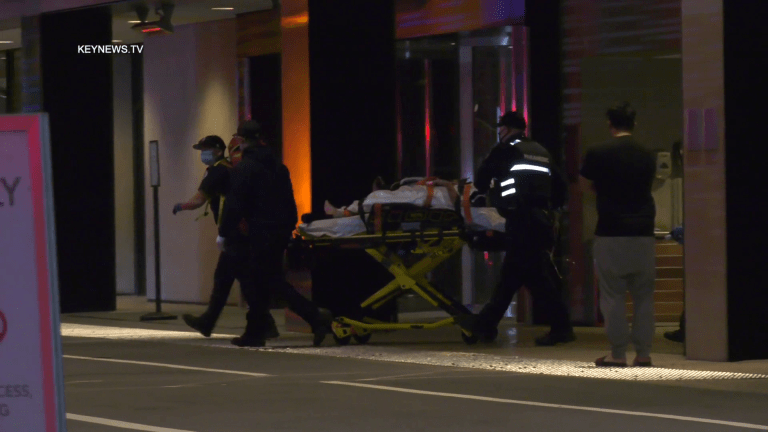 Suspect in Custody for Hotel Double Shooting in San Francisco
Two males transported to hospital Friday night, suspect located and arrested in Merced on Saturday.
San Francisco: On Saturday, Feb. 13, at around 9:00 p.m., the San Francisco Police Department announced that the suspect for the double murder that occurred on Friday night around 8:15 p.m. on the unit block of Drumm Street, was located and is now in custody. The shooting reportedly occurred in the Hyatt Regency in the Financial District where two males suffering from gunshot wounds were located in the hotel. Responding officers immediately rendered aid, and when Medics arrived, they transported the victims to the hospital, one with life-threatening injuries, and the other with non-life-threatening injuries, according to SFPD. A search for the suspect was conducted while occupants of the hotel sheltered in place. At that point, no one was taken into custody.
According to SFPD, during the investigation, investigators from the SFPD Night Investigation Unit (NIU) were contacted by a person who knew the suspect and stated that the suspect wanted to turn himself into police custody. Investigators were given the suspect's location in Merced, CA. NIU coordinated the suspect's arrest with the Merced Police Department. Officers took the suspect into custody and secured the suspect's vehicle. SFPD officers transported the suspect and had the suspect vehicle towed to San Francisco for further investigation.
The male suspect is identified as 25-year-old Tyler Gangell of Fresno, CA. Gangell was booked into San Francisco County Jail on charges of two counts of attempted murder, two counts of assault with a deadly weapon, carrying a loaded firearm in a public place/vehicle, prohibited person in possession of a loaded firearm, carrying a loaded firearm not listed as the registered owner, prohibited person carrying a concealed firearm, using a firearm in the commission of a felony, and shooting a firearm causing great bodily injury.
While an arrest has been made, this investigation is active and ongoing. The SFPD is asking anyone with information regarding this incident to call the SFPD 24-hour-tip line at 1-415-575-4444, or Text a Tip to TIP411 and begin the message with SFPD.
​
Jason Tobias Photojournalist, Key News Network
​