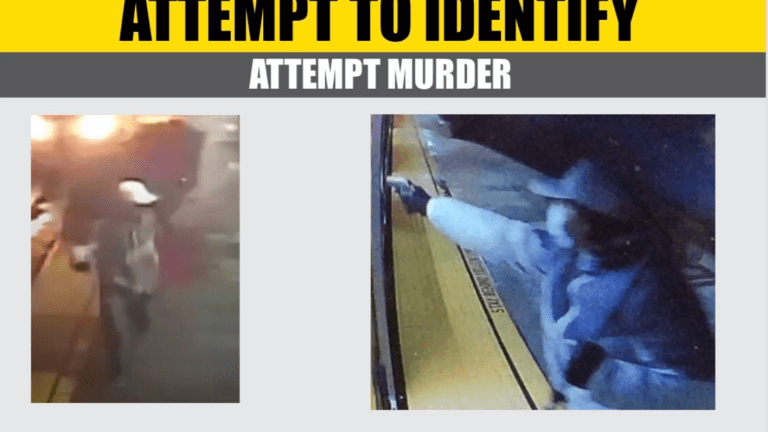 Suspect Sought in Metro Rail Operator Shooting
$35,000 total reward for capture of suspect in shooting of Metro Rail Operator.
Los Angeles: At 4:11 a.m., Friday, Jan. 29, 2021, a Metro Rail operator was shot at the Indiana L-Line Station at 210 S. Indiana Street. As the train stopped at the station, the suspect walked up to a cab window and shot two times at the driver through the glass. The victim exited the cab and ran through the train. The suspect entered the train and shot at the victim two or three times. The suspect ran northbound off platform to westbound Gleason Avenue out of view, according to the Los Angeles Sheriff's Department information.
LA Metro is seeking the public's help and is offering a $25,000 reward for capture of the suspect which was announced Friday afternoon. To assist in the investigation, Los Angeles County Board of Supervisors Chair Hilda L. Solis, Supervisor to the First District, and Vice Chair for Metro, offered a $10,000 reward for information leading to identification, apprehension and conviction of the person who shot a Metro L Line (Gold) rail operator, according to a press release early Friday evening.
Chair Hilda L. Solis released the following statement after offering the $10,000 reward:
"I am appalled at this senseless and seemingly random act of violence that occurred in East Los Angeles earlier today," said Chair Solis. "First and foremost, my thoughts go out to the family and friends of the Metro rail operator. I am putting forward a reward of $10,000 to assist in the investigation and to ensure that the individual(s) responsible is held accountable for this egregious act against someone who was providing a crucial service to our community."
The operator was struck twice and taken to LAC+USC Medical Center. He is in stable condition and recovering safely at home, according to the release.
Anyone with information about the suspect is encouraged to call (888) 950-SAFE (7233) or text (213) 788-2777. You may also contact the number or email at the bottom of the attached Los Angeles County Sheriff's Department flyer - (323) 386-5699 / MAAllen@lasd.org ATTENTION: Det. Allen.
​
​
​