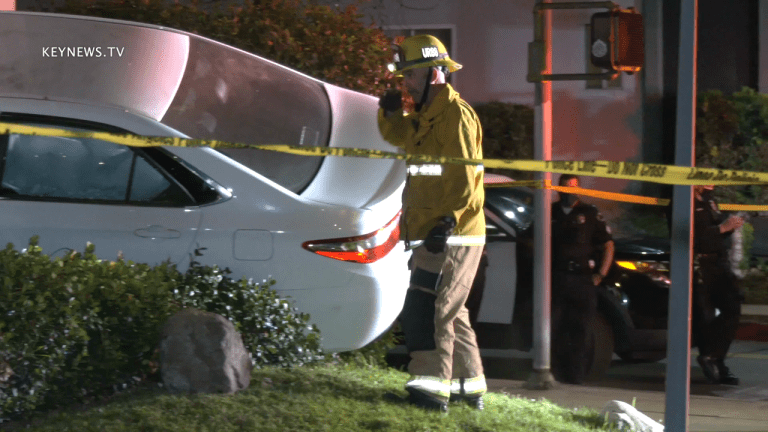 Suspect Vehicle Crashes into Apartment Building After Robbing Home
Suspects in Coldwater Canyon robbery crashed into an apartment building after homeowner chases them out with a rifle.
Sherman Oaks: At around 11:30 p.m. Saturday, Jan. 16, 2021, LAPD received a call of a robbery on the 3300 block of Coldwater Canyon. The owner of the home that was being robbed, chased the suspects out with a rifle. Los Angeles Police Department airship and ground units responded to the location. One LAPD unit was involved in a traffic collision as they were responding to the call. The suspect vehicle crashed into an apartment building at 5000 N. Coldwater Canyon as they were fleeing the robbery location. The Los Angeles Fire Department responded with Urban Search and Rescue to remove the vehicle from the building.
Three suspects were arrested. One suspect was in a physical fight with an officer. LAPD is investigating the incident.
​
Keith Johnson Photojournalist, Key News Network