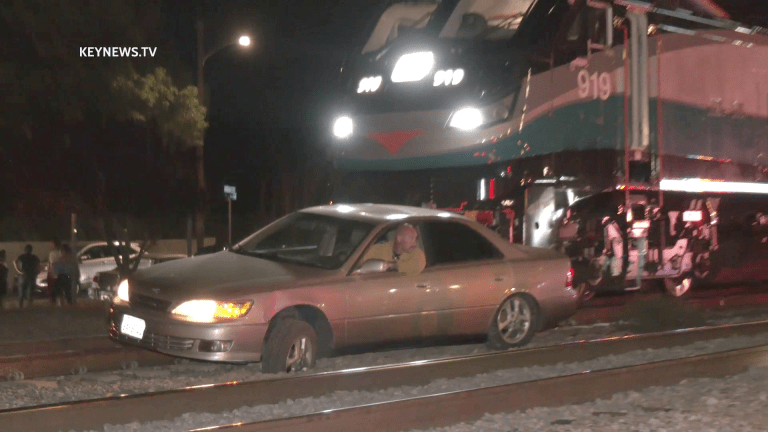 Suspected DUI Driver Arrested After Metrolink Train Hits Vehicle in Santa Clarita
A Metrolink train hit the vehicle of a suspected DUI driver that stopped on the tracks at Newhall and Railroad Avenues Monday night.
Santa Clarita: Around 10:35 p.m. Monday, July 19, 2021, the driver of a sedan stopped on the tracks of the Metrolink train at Newhall and Railroad Avenues. The oncoming train hit the sedan at low speeds. There were no reported injuries to anyone on the train or in the vehicle. The Los Angeles County Fire Department used a winch to remove the car off the tracks. 
A Los Angeles Sheriff's deputy performed a field sobriety test on the driver of the sedan. The driver was then taken into custody for suspected DUI. The Los Angeles Sheriff's Department is investigating the incident.  
Keith Johnson Photojournalist, Key News Network