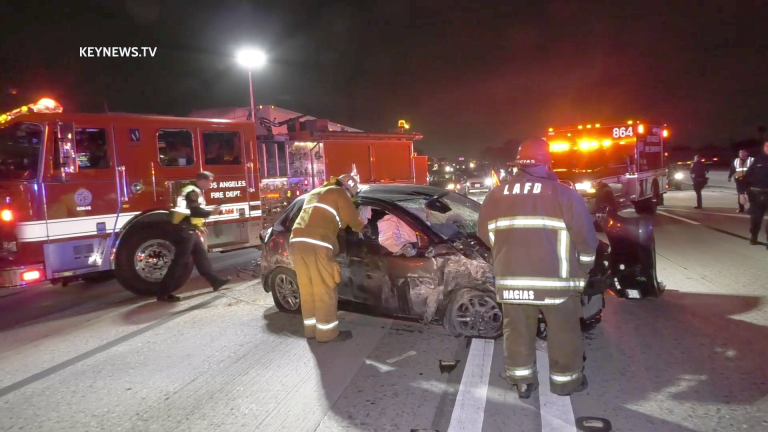 Suspected DUI Driver Crashes into CHP on 110 North at Manchester
A driver suspected of driving under the influence crashed into a CHP unit on the 110 Freeway early Tuesday morning.
Los Angeles: Around 2:08 a.m. Tuesday, May 3, 2021, a suspected DUI driver crashed into a California Highway Patrol unit on the 110 North at Manchester Avenue. One female was trapped inside the vehicle. The Los Angeles Fire Department extricated the patient from the vehicle and transported her to the local hospital in critical condition. It did not appear that the CHP officer was injured. CHP had the 110 North shut down while they investigated the accident. Alcohol may be a factor in the crash.
Jack Reynolds Photojournalist, Key News Network