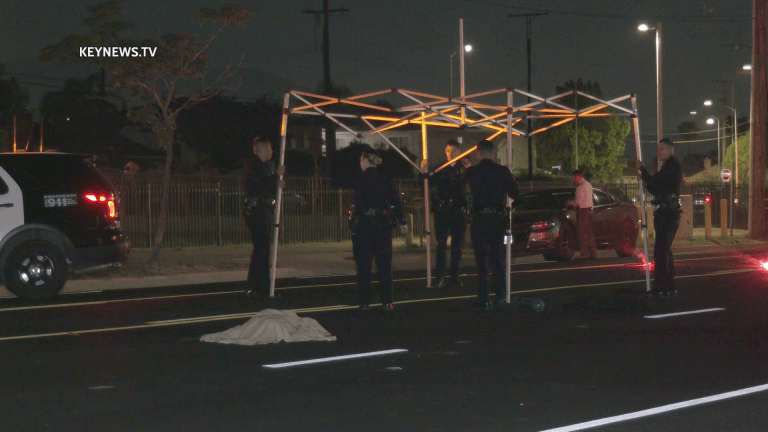 Sylmar Fatal Hit-and-Run Traffic Collision
One person was killed in a hit-and-run collision on San Fernando Road late Thursday night.
Sylmar: Around 11:42 p.m. Thursday, June 24, 2021, the Los Angeles Fire and Police Departments responded to a traffic collision on the 12300 block of San Fernando Road. LAFD arrived to one victim dead at the scene resulting from a hit-and-run traffic collision. Los Angeles Police Department Valley Traffic Division is investigating the incident. Radio traffic indicated the car that hit the pedestrian was a stolen car not confirmed at this time.
Keith Johnson Photojournalist, Key News Network