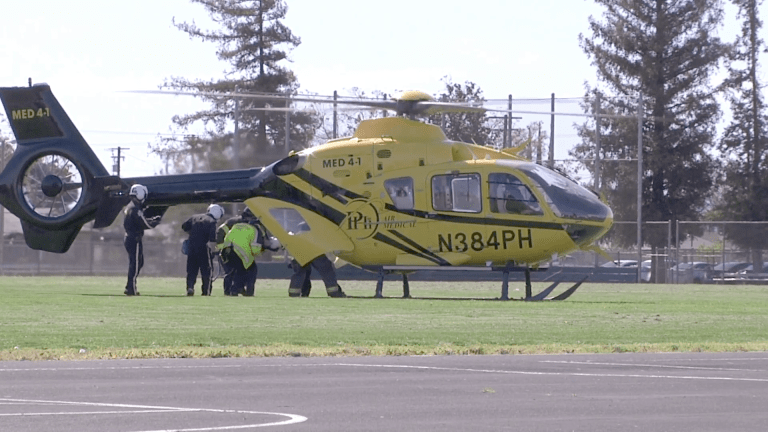 Teen Airlifted After Bicycling Accident in Modesto
Injured teen was airlifted to a children's hospital after a fall from a bicycle.
Modesto Fire Department and AMR medics responded to Fall River Drive in South Modesto around 12:30 p.m. Thursday, Feb.25, after a teen suffered injuries from a bicycling accident. The 14-year-old was said to have suffered a fall from the bike and had an altered level of consciousness. He was transported to a children's hospital by helicopter via PHI Air Medical. The landing zone was set up at Hanshaw Middle School's soccer field.
​
Gaby Muro Photojournalist, Key News Network