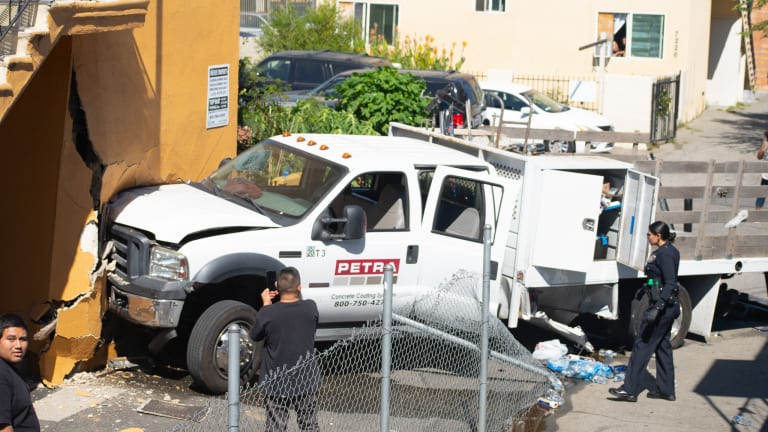 Teen Driver Pursuit Ends in North Hollywood Crash
Pursuit ends with teen driver crashing into an apartment building after causing multiple collisions along the way.
North Hollywood, CA: At 3:56 p.m., a 13-year-old male pursued by LAPD North Hollywood division officers around the San Fernando Valley this afternoon traveling through local streets, as well as the 170 freeway, came to end when the teen crashed into an apartment building.
​
The pursuit began at 3 p.m. with a report of a hit-and-run collision and possible stolen car at Coldwater Canyon Avenue and Victory Boulevard, Officer Mike Lopez of the Los Angeles Police Department's Media Relations Section said.
​
Just prior to the termination of the pursuit, the teen was involved in a vehicle collision at Vineland Avenue and Saticoy Street. He then collided through parked vehicles before crashing into an apartment building in the 7200 block of Troost Avenue where he was taken into custody. Police said the teen was injured.
​
​
No detailed information regarding the extent of damage to the apartment building, or whether there were any injuries resulting from the other crashes is available at this time. LAFD requested building and safety to the location. It is unknown if residents of the building will be allowed to return home.