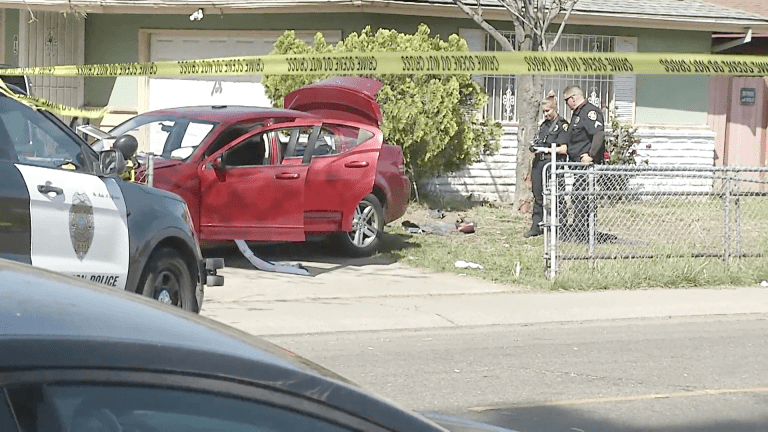 Teen Shot in Stockton Neighborhood
A 14-year-old hit by gunfire crashed into yard of a residence on Acapulco Way Wednesday afternoon.
Stockton: A teen driving through a Stockton neighborhood was hit by gunfire before crashing into the yard of a residence. Police responded to the area of the 8500 block of Acapulco Way at about 1:30 p.m. Wednesday, Apr. 7, for a reported shooting. The 14-year-old victim was taken to a hospital and is expected to survive. The suspects are said to be two male juveniles. The incident is under investigation by the Stockton Police Department.
​
Gaby Muro Photojournalist, Key News Network