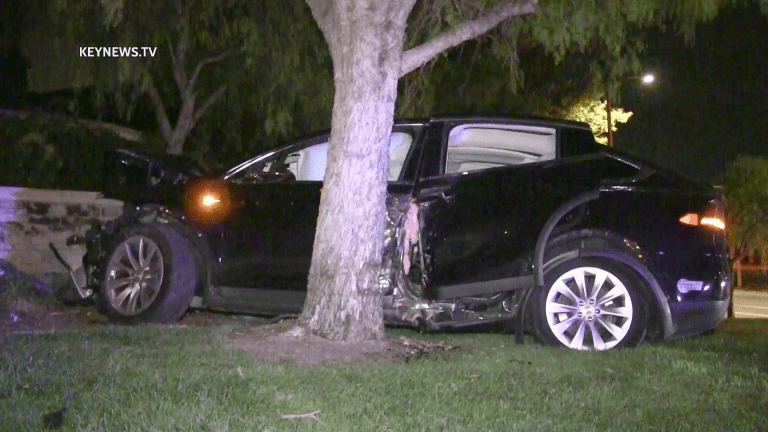 Tesla Crash Takes Down Street Signal Pole
A Tesla took down a street signal pole in a collision at Decoro and Copper Hill Drive in Valencia late Tuesday night.
Valencia: Around 11:35 p.m. Tuesday, June 15, 2021, the Sheriff's Department and AMR ambulance responded to Decoro Drive and Copper Hill Drive regarding a solo traffic collision involving a Tesla that crashed into a street signal pole. The Tesla came to rest on a lawn near a low stone wall after taking down the pole. The driver was transported to a local hospital with non-life threatening injuries. L.A. County Sheriff's Department is investigating the cause of the collision.
Oscar Sol Photojournalist, Key News Network