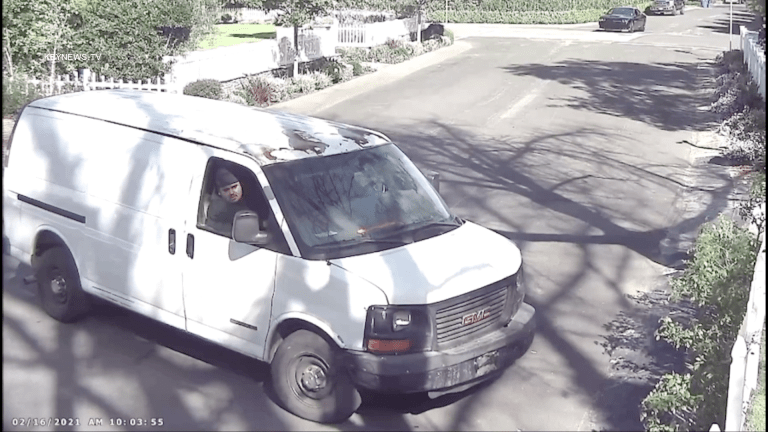 Theft Suspects Target Gardeners' Landscaping Equipment
Broad daylight theft of landscaping equipment is on the rise in plain view of witnesses in the San Fernando Valley.
San Fernando Valley: At least 3-4 suspects are hitting the San Fernando Valley and stealing expensive equipment from gardening crews in broad daylight. On Tuesday, February 16, 2021 around 10:00 a.m. in Toluca Lake, a group of three suspects (one driver, one in passenger seat, and one seated in the cargo area of the van) in a white van with damage on the top jumped out of the van with bolt cutters in broad daylight and cut the lock securing a landscaping crew's equipment valued at over $2,200. This occurred in plain view of the gardeners and local residents who were mere feet away. A lookout vehicle appears to keep an eye on the situation (a dark colored Charger or similar make). LAPD believes this same crew was responsible for a similar heist in Van Nuys later that day and potentially more in the area. Person interviewed is the homeowner by the name of Jason Insalaco. If you have any information regarding these incidents, please contact North Hollywood Detectives.
​
Oscar Sol Photojournalist, Key News Network