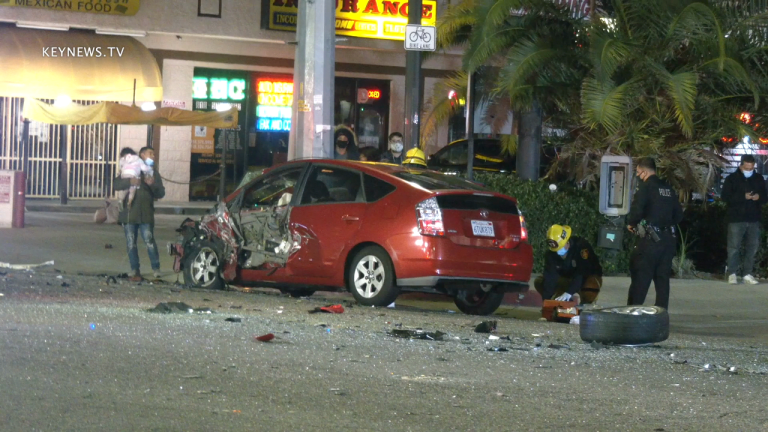 Toddler Critical After Reseda Traffic Collision
2-year-old male transported in critical condition, additional male also transported in unknown condition.
Reseda: Los Angeles Fire Department and LAPD responded to a traffic collision at 7500 N Reseda Boulevard on Wednesday, December 30, 2020, at 11:09 pm. When responding units arrived, they found a 2-year-old male suffering from head trauma. The toddler was transported to Northridge Hospital in critical condition by paramedics. One additional male was also transported to the hospital in unknown condition. LAPD Valley Traffic Division is investigating the accident.
​
Keith Johnson Photojournalist, Key News Network