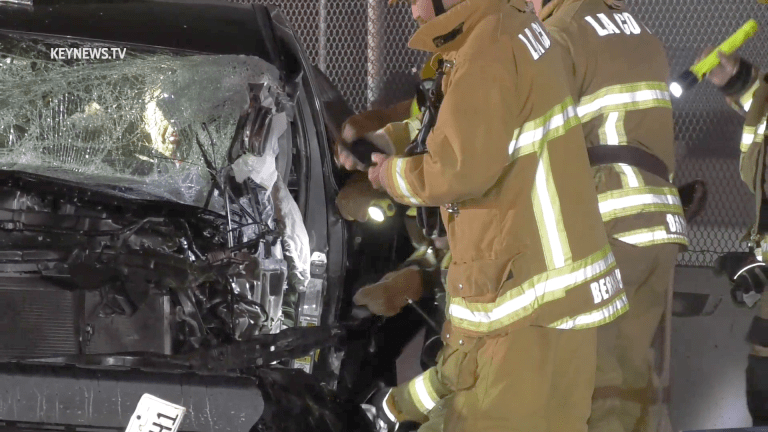 Trapped Male Extricated from 2-Vehicle Collision in Vernon (GRAPHIC)
A critically injured male victim was extricated and transported to hospital after collision on Alameda and 55th Streets.
WARNING: Video is classified as Graphic Content
Vernon: On Monday, Mar. 8, 2021, around 12:26 a.m., a call went out to Los Angeles County Fire Department for a reported two-vehicle collision with one person trapped at S. Alameda Street and E. 55th Street. Upon arrival to the scene, a male victim was found trapped in a vehicle in critical condition. LACoFD used the Jaws of Life to cut the victim free from the vehicle and once they were able to extricate, he was transported to a local hospital.
Jack Reynolds Photojournalist, Key News Network