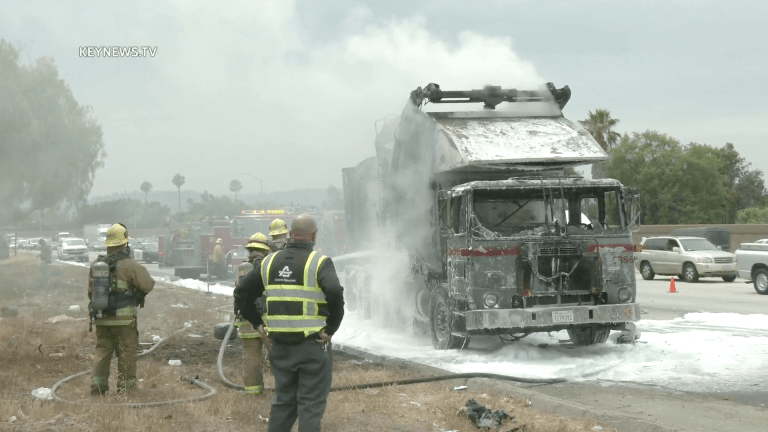 Trash Truck Fire on 170 Freeway
Firefighters extinguished flames inside the back of a trash truck on the 170 Freeway Monday morning.
North Hollywood: Around 11:00 a.m. Monday, July 26, 2021, the Los Angeles Fire Department and California Highway Patrol arrived at the 170 Freeway North at Oxnard to find a trash truck well-involved in flames. LAFD used extended operations to extinguish the blaze inside the back of the truck. No injuries were reported.