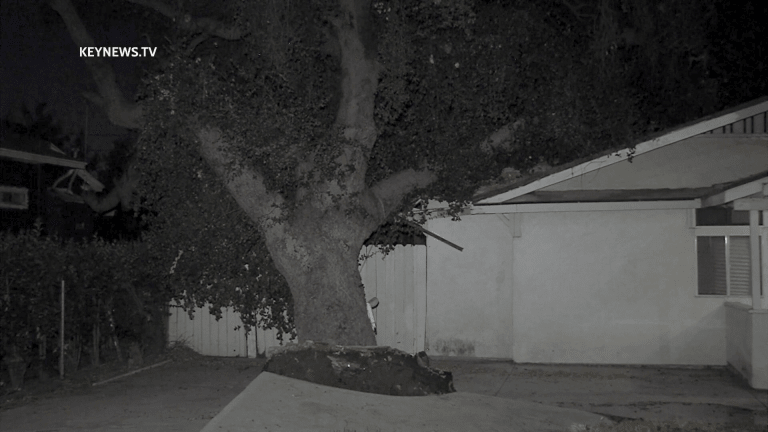 Tree Falls onto House in Pomona, Property Red-Tagged
A Pomona property was red-tagged after an uprooted tree fell onto a house late Tuesday night on Ninth Street.
Pomona: Around 11:30 p.m. Tuesday June 29, 2021, the Los Angeles County Fire Department responded to the 400 block of East Ninth Street in the City of Pomona for reports of a tree that fell onto a house. LACoFD arrived and found a large tree that had uprooted and fallen over onto a house. Building and Safety was called and LACoFD red-tagged the property. 
Tony V Photojournalist, Key News Network