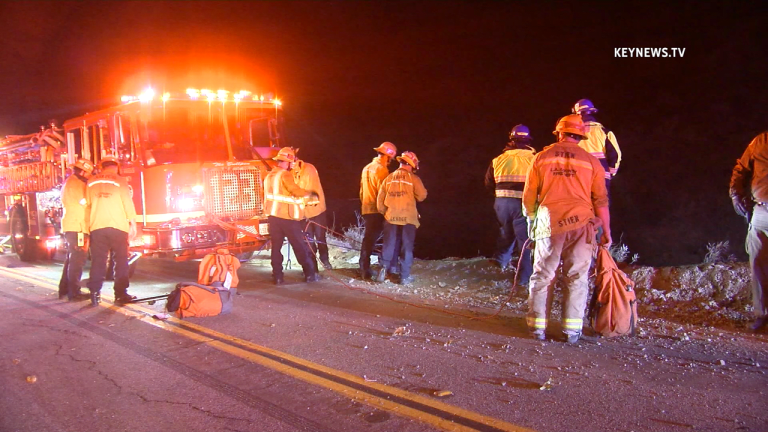 Tujunga Canyons Vehicle Over the Side
Man stranded after plunging approximately 100 feet into a canyon, survives with minor injuries.
Tujunga Canyons: At 12:26 a.m., LA County Fire along with CHP and LA County Sheriffs responded to a reported vehicle over the side near the intersection of Sand Canyon Road, and Little Tujunga Road in Tujunga Canyons. Firefighters arrived at the location and were able to hear what they thought were multiple voices coming from the canyon below Little Tujunga Canyon. LA County resources requested Search and Rescue to respond for possible multiple victims down the embankment approximately 100 feet. Once personnel made access to the vehicle, they located a single male in his twenties completely uninjured. A hoist rescue was executed in which twenty personnel at scene pulled the victim to the road above by hand. The victim was rescued within an hour of initial contact by first responders. LA County Chief at scene stated "it was rare" that the victim was uninjured considering his ordeal. CHP is handling the crash investigation. It is unknown if speed, or alcohol were factors in this incident at this time.