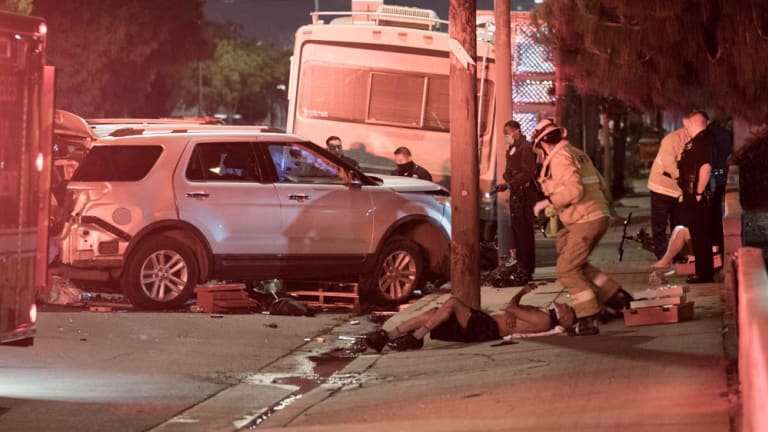 Two Car Collision Traps Pedestrian Under Vehicle
A pedestrian was trapped under a vehicle after a two vehicle collision in Canoga this evening.
At approximately 10:46 p.m., LAFD and LAPD responded to reports of a two car collision on the 7900 block of North Canoga Avenue. First responders arrived and located the traffic collision with an additional victim trapped under one of the crashed vehicles. LAFD requested additional resources to assist in freeing the trapped victim. The victim, a male in his late forties, was trapped under one of the crashed vehicles for roughly fifteen minutes while crews worked to free him.
​Both drivers and the pedestrian were assessed at scene. One driver, and the pedestrian were transported to a local area hospital in serious but stable condition. The second driver was released at scene. The trapped pedestrian was possibly riding a bike prior to the collision. The investigation is currently being handled by LAPD Valley Traffic Division.
​
​