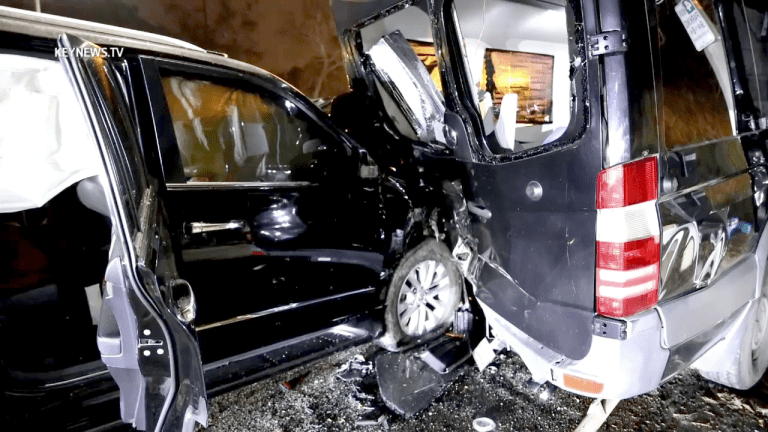 Two Injured after DUI 3-Vehicle Collision in Glendale
Driver arrested for DUI after crashing into parked van that was pushed into another van on Verdugo Road.
Glendale: On Sunday, Mar.7, 2021, at 12:45 a.m., Glendale Police and Fire Departments responded to the 1100 block of Verdugo Road for a 3-vehicle collision with injuries. A black Lexus SUV was traveling northbound on Verdugo when it collided with two large vans parked on the street. The first vehicle to be struck (Sprinter Van) was pushed up onto the curb and into the work van in front of it. Both occupants of the black Lexus SUV were transported to a local hospital with moderate injuries. The driver was arrested for DUI.
​
Edward Tovmassian Photojournalist, Key News Network
​