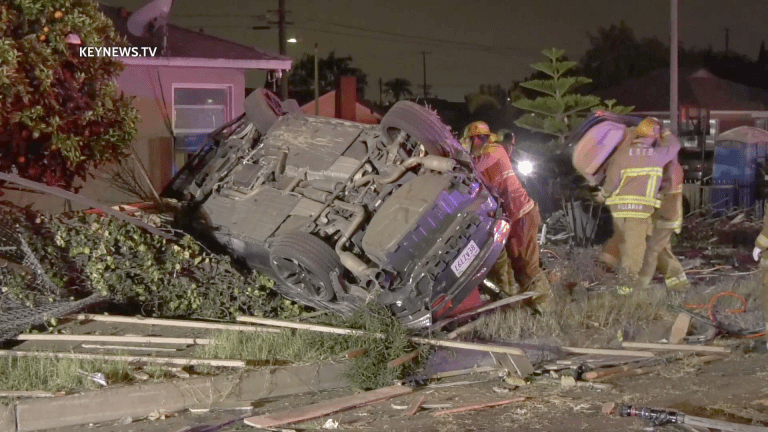 Two Persons Trapped After Vehicle Rollover into Backyard
LAFD extricated two occupants trapped in a rollover crash Sunday night on West Rosecrans Avenue.
Los Angeles: At 11:36 p.m. Sunday, Apr. 11, Los Angeles Fire Department South responded to a call of a two-vehicle collision on the 800 block of West Rosecrans Avenue. When crews arrived, two people were located trapped in a vehicle that rolled over into the backyard of a residence. It took approximately 25 minutes for firefighters to free the party from the vehicle. The two crash victims were then transported to a local hospital. No further details are available.
​
Jack Reynolds Photojournalist, Key News Network