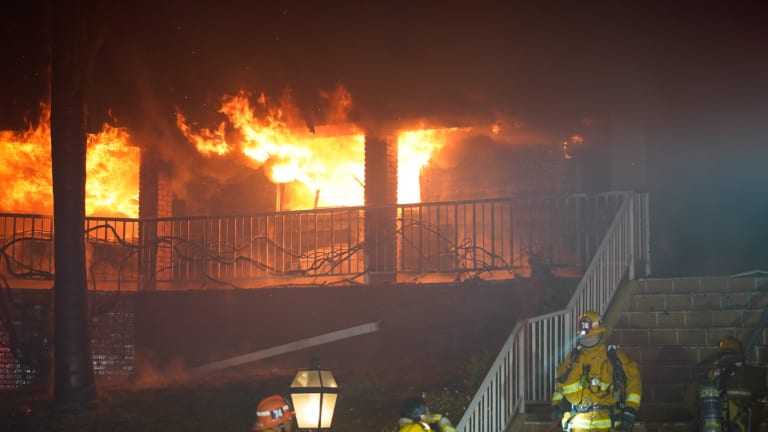 Two Residents and Their Pet Dogs Escape Intense House Fire
Residents of large Shadow Hills home escape with their two dogs, lives, after house catches fire.
​
​
Shadow Hills, CA: At 4:14 a.m., two residents of a 5,776 square-foot, single story home escaped with their two dogs after the house caught fire, fully engulfing the home in flames. 48 LAFD firefighters worked defensively on the exterior of the home for roughly 14 minutes before resuming the firefight to the inside of the home, now heavily involved in fire. Due to the windy conditions, a helicopter was provided by LAFD for command support, though no other structures were reported to be threatened by flames.
​
​
The adult male and adult female residents reportedly suffered from smoke inhalation and were evaluated at the scene – while their two dogs were unharmed. LAFD Paramedics transported both of the victims to a local hospital and are reported to be in fair condition. Firefighters were able to fully extinguish the blaze after roughly 51 minutes. The cause of the fire is currently under investigation.
​
​
Andrew Loera photos, Key News Network